Key points:
Boris Johnson set out new measures after two instances of the Omicron variation were found in the UK.
Masks will become required again in shops and on an open vehicle in England from the following week under a pile of measures to focus on the new Covid variation, Omicron, the PM has said.
PCR tests for everybody entering the UK will be presented and all contacts of new variation cases should hole up, regardless of whether completely hit.
However, Boris Johnson said Christmas would be "extensively better" than in 2020.
The actions were "impermanent and preparatory", he added.
Mr Johnson declared the limitations at a Downing Street news gathering after it was affirmed that two Omicron cases had been identified in Brentwood, Essex, and Nottingham. Authorities said the cases were connected and associated with movement in southern Africa.
The new variation was first detailed from South Africa on Wednesday, with early proof proposing it has a higher re-disease hazard.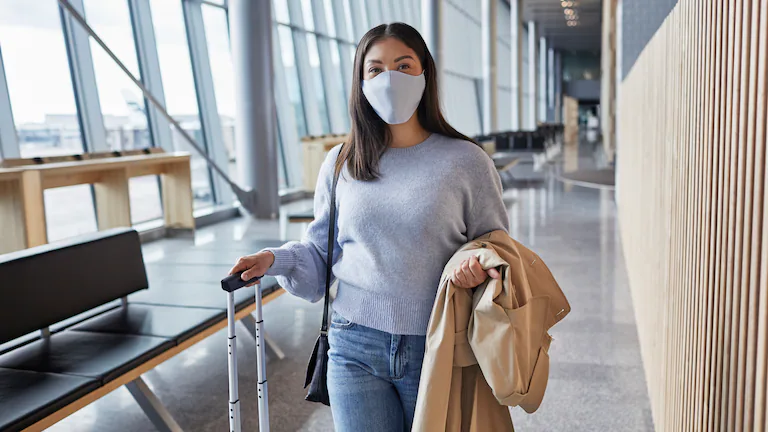 Mr Johnson said: "Our researchers are learning more step by step, and it creates the impression that Omicron spreads quickly and can be spread between individuals who are twofold inoculated."
He added: "We want to dial back the spread of this variation here in the UK since measures at the line can just at any point limit and defer the appearance of another variation instead of halting it altogether."
The top state leader said the new measures would be assessed in three weeks, by which time they ought to have better data about the "proceeding with viability" of immunizations.
The head of the state said the "straightening out" of the cover rules will be laid out by Health Secretary Sajid Javid "in the following day or somewhere in the vicinity". He didn't demonstrate when PCR tests would start and in a public statement the Department of Health just said it was among the actions being "presented from the following week".