Key points:
MPs discussed restrictions on specific second positions in the Commons.
Work has been crushed in its endeavour to get MPs to back what it says is a harder variant of a proposed prohibition on second positions.
The public authority requested its MPs to cast a ballot against the party's movement, overcoming it by 51 votes.
Be that as it may, MPs are still liable to confront a crackdown on accepting side positions as specialists in the new year.
The public authority has thought of its proposition directly following scum charges against Conservative MPs.
Leader Boris Johnson again let it be known that had been a "botch" to attempt to redesign the framework of the guidelines simultaneously as conceivably saving Owen Paterson from discipline for disrupting the current norms on second positions.
Be that as it may, the PM avoided saying 'sorry' for the failure, during a barbecuing by selecting panel seats at the Commons Liaison Committee.
Prior, he was additionally associated with enraged trades with Sir Keir Starmer at Prime Minister's Questions, with the Labor chief marking him a "quitter" over his position on second positions.
In the discussion on second work rules, called by Labor, Commons pioneer Jacob Rees-Mogg said it was significant for MPs to "keep up with associations with the world past so we might draw on the knowledge and ability that this experience offers".
Yet, he added that MPs "ought not to be available to be purchased", saying: "We are chosen for Parliament on a guarantee to work for everyone's benefit, not ourselves."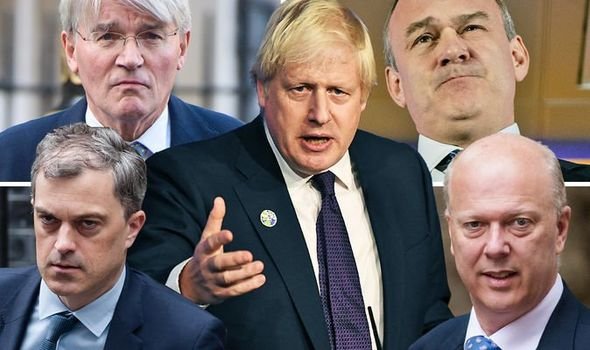 Work MPs excused the contention that MPs should be permitted to accomplish additional work for a genuine experience, contending that being an MP is regular work.
The party's shadow Commons pioneer, Thangam Debbonaire, said: "There ought to be no MP taking cash to be a political tactician, an aide or some kind of corporate guide. That ought not to occur."
In an unexpected declaration on Tuesday, Boris Johnson said MPs should at this point don't have the option to hold occupations exhorting firms on how Parliament functions.
He likewise proposed another standard that any external job, paid or neglected, ought to be "inside sensible cutoff points" and not stop MPs from completely serving their constituents.
This is yet to be characterized, however, International Trade Secretary Anne-Marie Trevelyan has proposed 15 hours every week as a sensible breaking point.