Ana Espínola Paraguayan model, located in Emirates is on the eye of gulf media as her appearance in each stadium brings a lot of fans, Mexicans , Saudis, and even Qataris ask for picture . even if her country didn't qualified , the playmate wear Albirroja t-shirt (origin paraguay team) plus méxico flag .
She didn't pass unnoticed, as was on the eye of the camera the whole match
After posting her experience on her tiktok, her videos holding méxico flag went viral.
And only just a couple hours of finishing the match.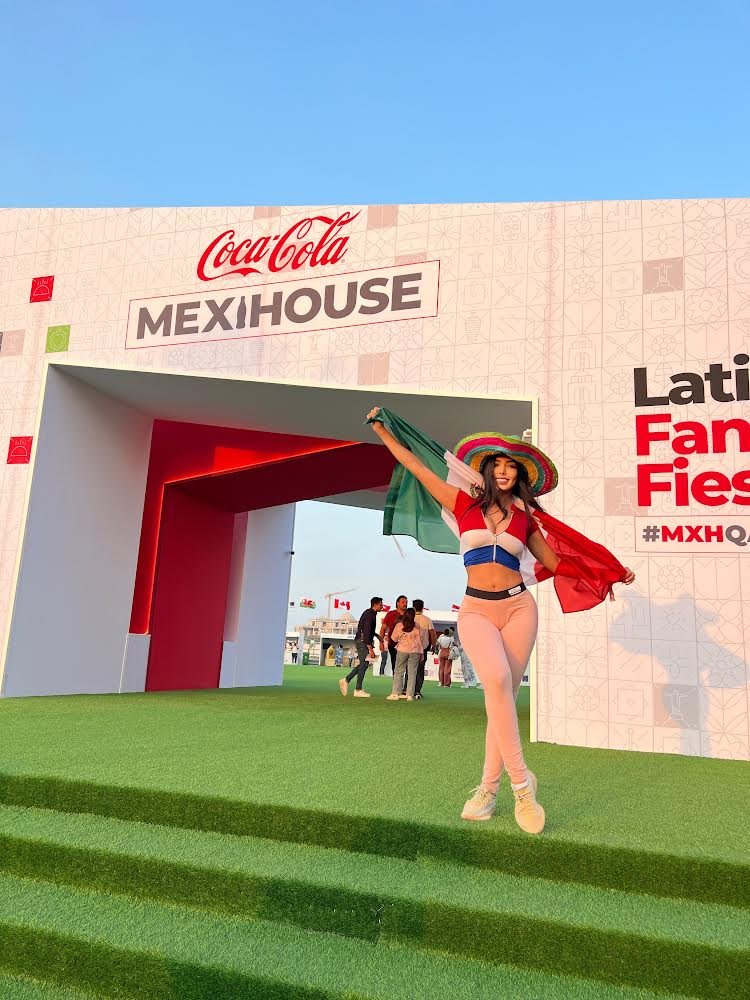 We contacted her to ask her experience, she told us she's excited because she have a magazine contract for December and a exotic cars company from Doha interested in her been the face of the luxury cars
Luxury to the finest, sports and lifestyle is what Ana Espinola represent
There's no doubt that we have a new girlfriend for the world cup Doha Catar 2022
If méxico don't win . At least we know who's taking the crown.
The model didn't want to say which magazine she will be shooting in December, but apparently the shooting will be overseas
The model have more matches to attend, so maybe is not the end of future contracts
Take a look to her social media to follow up next games
Instagram @ana_espinola_b
Twitter @anitaespinola
Tiktok @ana_espinola_b5